Update!
Kami sekarang telah resmi hadir di platform Tiktok! Follow akun Tiktok kami di @gamebrott.com untuk menjumpai berbagai informasi serta konten-konten video menarik kami lainnya.
Ada tambahan game gratis lagi nih! Buruan download yaa! Cuma tersedia dalam waktu terbatas soalnya!
2.Zombie Avengers:(Dreamsky)Stickman War Z
3.Infinity Dungeon 2 VIP – Summon girl and Zombie
6.Timing Hero VIP : Retro Fighting Action RPG
8.Escape Games: Fear House 2 PRO
Kabar gembira bagi kalian pecinta game gratisan karena Google Play Store Indonesia sedang mengadakan event bertakjub  Games on Sale dimana didalam event tersebut ada beberapa game berkualitas yang digratiskan. Berikut daftar 24 game yang digartiskan di event Google Play Store Games on Sale Event.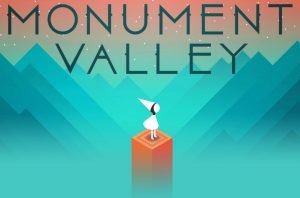 3.GORB
4.2048 Parrots, Best puzzle game
5.Marble Maze Wallpaper Game XL
6.AngL
8.League of Stickman 2018- Ninja Arena PVP(Dreamsky)
10.Shadow of Death: Stickman Fighting – Dark Knight
11.Can You Escape – Fear House PRO
13.Connect – colorful casual game
14.Buff Knight Advanced – Retro RPG Runner
15.Ekstar 2048
16.Amy Firefly – A bedtime story for kids
17.Comomola Pirates: App for kids
19.The Hunt for the Lost Treasure
21.Dots Sync – Symmetric brain game
22.Archery Physics Objects Destruction Apple shooter
Diantara 22 judul game yang digartiskan tersebut ada beberapa judul game yang memiliki wajib kamu mainkan seperti Hitman Sinper, Monument Valley, Shadow of Death: Stickman Fighting – Dark Knight, dan, Can You Escape – Fear House PRO. Selain 24 game tersebut terdapat juga judul-judul game yang sedang diskon oleh Play Store Indonesia. Tentunya 22 game tersebut hanya digartiskan dalam waktu terbatas saja, oleh karena itu segera download! Mumpung Google Play Store lagi baik hati.