Pesawat tempur memang mempunyai daya tarik tersendiri, bentuknya yang keren serta manufer-manufer saat di udara. Tentu saja para developer games tidak menutup mata dari hal ini dan membuat game-game dengan tema pesawat tempur. Berikut 8 Game Pesawat Tempur Terbaik untuk PC Kentang.

1. Ace Combat: Assault Horizon.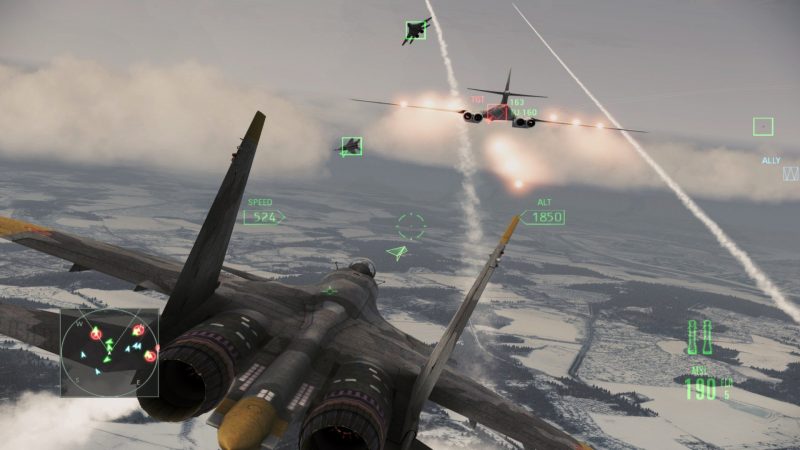 Sejarah mengatakan bahwa Ace Combat adalah salah satu series game terbaik dengan tema Pesawat tempur. Ace Combat: Assault Horizon adalah series pertama yang keluar di PC,  memiliki gameplay seru unik yang berbeda dengan seri-seri sebelumnya akan tetapi AC: Assault Horizon sangat kurang dalam segi Story yang membuat game ini sedikit terasa hampa. Keunggulan dari game ini adalah tidak butuh spec yang tinggi.
Minimum Spec:
OS:Windows XP , Windows Vista, Windows 7, 8 (32 or 64 bit versions, optimized for 64 bit and multicore processors )
Processor:Intel Core 2 Duo 1.8Ghz or AMD Athlon X2 2.4 Ghz
Memory:2 GB RAM
Graphics:Nvidia GeForce 8800GT and higher ; ATI radeon HD 3850 and higher
DirectX®:9.0c
Hard Drive:16 GB HD space
---
2. B-17 Flying Frotress: The Mighty 8th.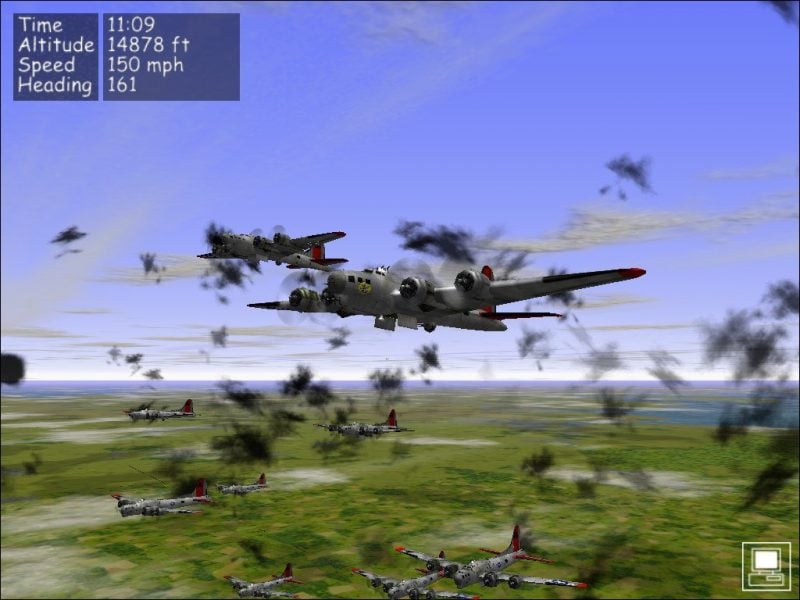 Game bertema WW 2 ini sudah cukup lama di release, tetapi game ini masih cukup menarik untuk dimainkan untuk mereka yang tidak memperdulikan grafik. Pada jaman-nya game ini memberikan sebuah fitur-fitur yang berbeda dengan game Air Fighter lainnya.
Minimum Spec:
OS: Windows XP / Vista / 7
Processor: 1.0 GHz Processor
Memory: 512 MB RAM
Graphics: 100% DirectX compatible graphics
DirectX: Version 6.0
Storage: 600 MB available space
Sound Card: 100% DirectX compatible card or onboard sound
---
3. Wings! Remastered Edition.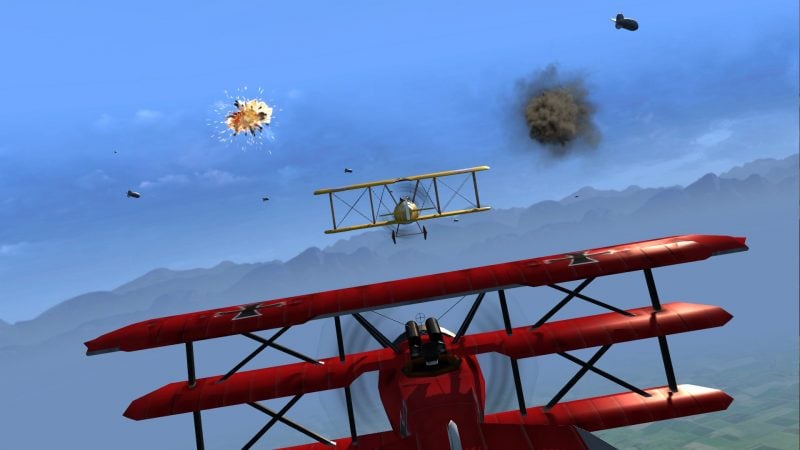 Sebuah remastered yang super signifikan, walaupun namanya berembel-embel Remastered, tapi mereka hadir seperti sebuah game baru. Gameplay yang berbeda dan grafik yang cukup menawan. Kebanyakan orang memainkan game ini untuk nostalgia, tapi game dengan tema WW 1 ini cukup seru lho.
Minimum Spec : 
OS: Windows Vista SP2, Windows 7, Windows 8
Processor: 2 GHz Dual Core CPU
Memory: 4 GB RAM
Graphics: Intel HD 3000, dedicated Nvidia or AMD graphics card with DirectX 9.0c hardware support
DirectX: Version 9.0c
Storage: 1 GB available space
Sound Card: DirectX compatible
---
4. Battlestasion: Midway.
Game keluaran square enix ini cukup banyak peminatnya, game arcade yang dibalut dengan latar perang Pearl Harbour menambah keseruan dalam bermain games ini. Meski bukan game bertema pure pesawat, player akan diajak ke dalam suasana Laut, Dalam Laut dan Udara saat perang Pearl Harbour terjadi yang disajikan dengan cukup menawan. Game ini memiliki story pendek namun cukup worth kok.
Minimum Spec:
CPU: Pentium 4/Athlon XP or better
CPU SPEED: Pentium 4 2.0 GHz or Athlon XP 1800+
RAM: 512 MB
OS: Windows XP
VIDEO CARD: 64MB RAM DirectX 9.0c compatible video card supporting Pixel shader 1.3 (GeForce4 series [not including MX cards] or Radeon 9000)
---
5. IL-2 Sturmovik: 1946.
Game pesawat tempur dengan tema WW2, game ini cukup realistis dengan beberapa mekanik yang disajikan. Meski begitu kontrol-nya tidak begitu susah. Untuk mereka yang tidak menyukai gambar game lama, sudah ada banyak Mod untuk game ini yang menambah keseruan bermain game ini.
Minimum Spec: 
OS: Windows® XP/2000 (only)
Processor: Pentium® III or AMD Athlon™ 1 GHz (Pentium 4 2.4 GHz recommended)
Memory: 512 MB (1 GB recommended)
Graphics: DirectX® 9 compliant with 64 MB RAM (128 recommended)(see supported list*)
DirectX Version: DirectX 9.0 or higher
Sound: DirectX 9 compliant
Hard Drive: 1.1+ GB
Multiplay: Broadband Internet connection
Supported Video Cards at Time of Release: ATI® Radeon™ 7000/8000/9000/X families, NVIDIA® GeForce™ 256/2/3/4/FX/6 families, Matrox Parhelia™, Intel® GMA 925X/915P/915G chipsets
---
6. Bomber Crew.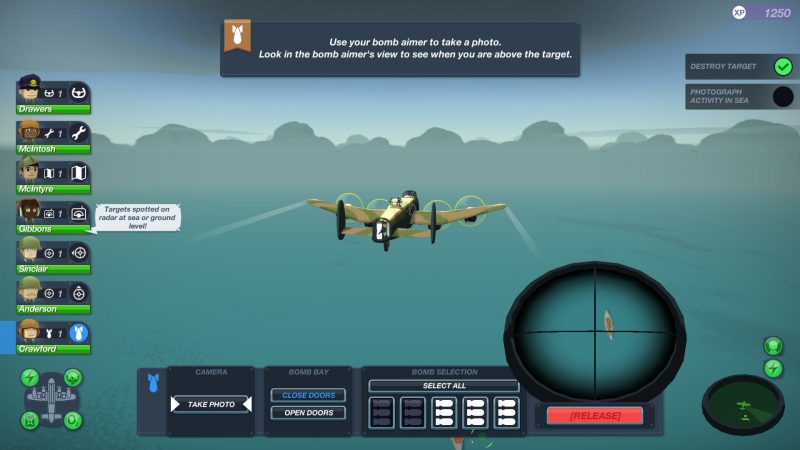 Bomber Crew adalah game strategi dimana kamu memilih crew terbaik dan membawa pesawatmu terus terbang hingga misimu selesai. Meski simulasinya casual tapi game ini super seru. Berbasis pada WW 2 dengan animasi kartun yang lucu, membuat game ini layak untuk dimainkan segala umur.
Minimum Spec:
OS: Windows 7/8.1/10 x86/x64
Processor: Intel Core i3-530 (4 * 3000) or equivalent
Memory: 2 GB RAM
Graphics: Geforce 9800 GT (1024 MB)
Storage: 500 MB available space
---
7. Combat Wing: Batlle of Britain.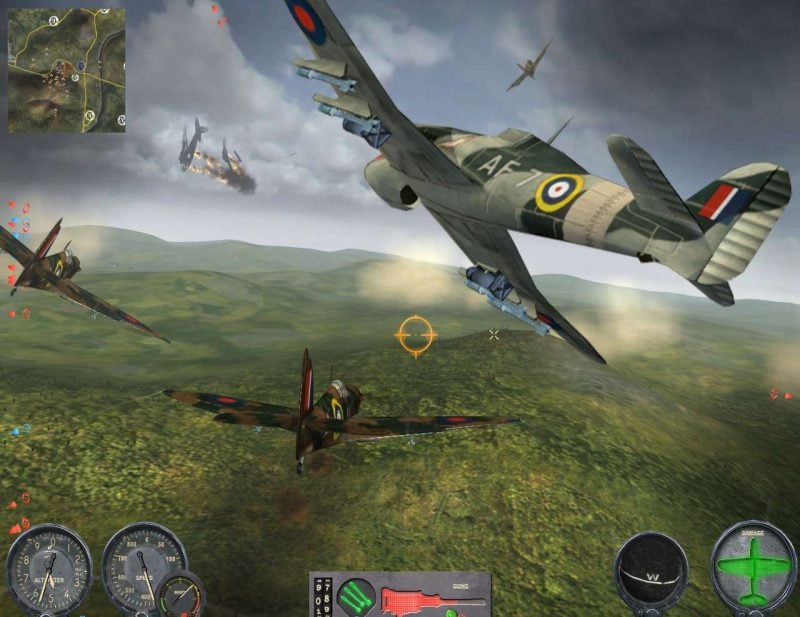 Game dengan genre arcade pada umumnya. Kontrolnya tidak terlalu sulit, meski game ini tidak begitu kaya akan fitur, tapi tetap menyenangkan.
Minimum Spec: 
OS: Windows 98/ME/2000/XP
Processor: Pentium III 1 GHz CPU or faster
Memory: 256 MB RAM
Graphics: DirectX 9 compatible Video Card with 64MB RAM
DirectX®: DirectX 9.0c
Hard Drive: 700 MB Free Hard Drive Space
Sound: DirectX compatible Sound Card
---
8. Vertical Strike Endless Challenge.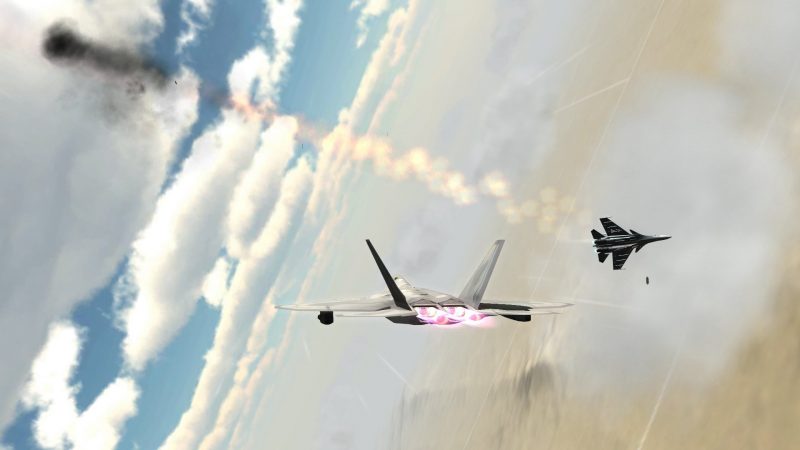 Game ace combat tapi survival mode, yups segala bentuk fitur ace combat mungkin ada pada game ini, seperti modifikasi, control dan lain-lain. Jika kamu adalah pemain Ace Combat, maka kamu akan sangat beradaptasi dengan game yang satu ini. Karena Vertical Strike berbasis survival maka kamu tidak disuguhi dengan story yang menawan, tetapi game ini patut dicoba.
Minimum Spec: 
OS: Microsoft Windows Vista / 7 / 8 / 8.1 / 10
Processor: Intel Pentium 4 2.4GHz
Memory: 1024 MB RAM
Graphics: NVIDIA GeForce 6600GT
Storage: 800 MB available space
Sound Card: DirectSound
---
Sumber: Steam
Jadi apa ada game favoritmu di sini? kalo ada atau tidak ada silahkan tulis di kolom komentar ya dan jangan lupa untuk share juga. Terima Kasih.