Game berbasis co-op memang punya daya tariknya tersendiri, alih-alih dihadapkan kondisi kompetitif melawan player lain, disini kalian justru harus saling menjaga & bekerjasama dengan para player lain tersebut. Dan melalui pondasi tersebut, developer dibalik franchise Darksiders – Gunfire Games tengah bersiap mengeluarkan game survival co-op shooter terbarunya – Remnant: From the Ashes.

---
---
Telah diumumkan sejak tahun lalu, akhirnya game tersebut kini telah membuka masa pre-order, menariknya lagi, di versi PC Steamnya untuk region Indonesia, Remnant: From the Ashes dibanderol dengan harga yang sangat terjangkau. Hanya dengan Rp 169.999 kalian sudah dapat memiliki game tersebut, tentunya harga tersebut 3 kali lipat lebih murah dibanding versi PS4 & Xbox One yang dibanderol dengan harga $39.99. Bagi kalian yang tertarik melakukan pre-order versi Steamnya, kalian dapat lengsung menuju link berikut.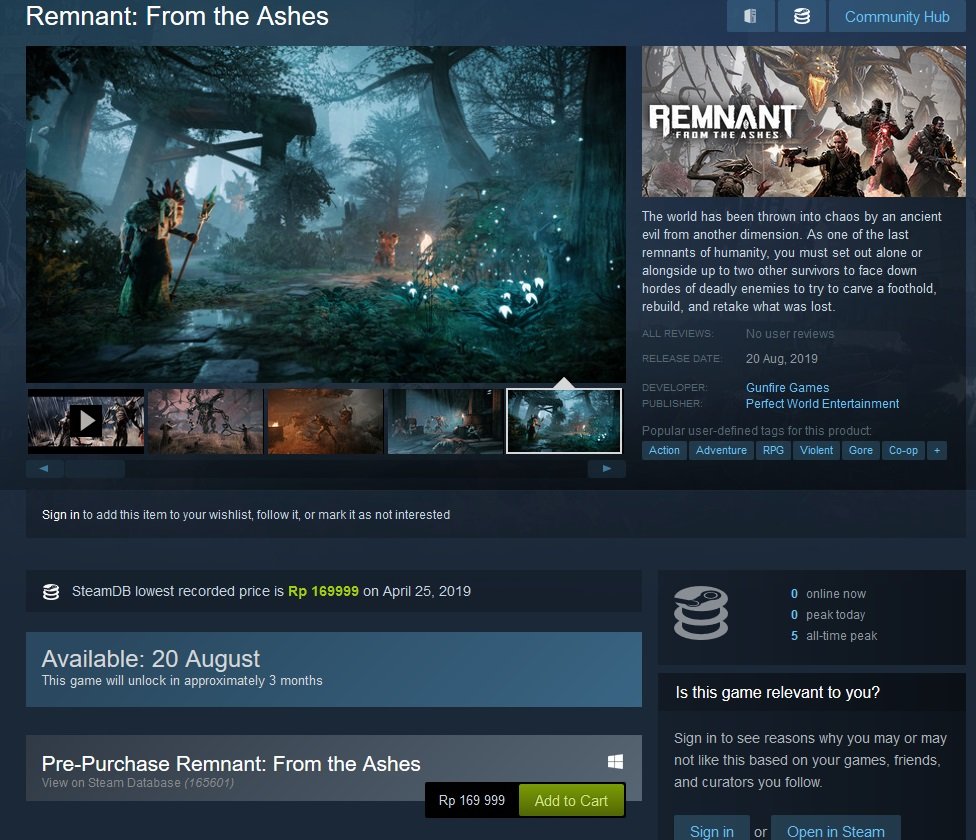 Remnant : From the Ashes sendiri rencananya akan dirilis pada tanggal 16 Agustus 2019 mendatang untuk PlayStation 4, sementara versi PC & Xbox One akan menyusul pada 20 Agustus 2019.
---
Baca juga berita atau artikel menarik lainnya dari Author.

Contact: erenhartd@gamebrott.com