Ini adalah Content Community. Gamebrott Community adalah wadah berbagi pengalaman, opini, dan hal lainnya dalam Industri Videogame. Content ini sepenuhnya menjadi tanggung jawab creator bukan tanggung jawab Redaksi Gamebrott.
Kamu dapat membuat Content Community & dibayar 💵 seperti yang Adan_Alviansyah lakukan disini
Final Fantasy VIII Remastered, game yang di tunggu – tunggu oleh banyak penggemar nya. Final Fantasy ini merupakan game dengan bergenre Role-playing-game yang di buat oleh Square Co.Ltd dan di distribusikan langsung oleh steam untuk Windows. Game ini merupakan judul kedelapan dari seri utama Final Fantasy dan juga merupakan judul kedua yang dirilis untuk PlayStation dan Windows. A;ur cerita dalam game ini yang terfokus pada sebuah kelompok tentara bayaran yang sedang terjebak dalam suatu perang kelas internasional yang di akibatkan oleh seorang penyihir yang bernama Edea, dan sedang berusaha menghentikan perang besar tersebut.
Didalam game play ini nanti kamu akan menemukan petunjuk bantuan jika mengalami kesulitan, antara lain :
Battle assist options (HP, ATB gauge, and Limit Break boosts)
Game speed boost (x3)
No random encounters
Obtain all items and abilities
Max G.F. levels, currency (gil), and spells
Obtain all Limit Breaks and cards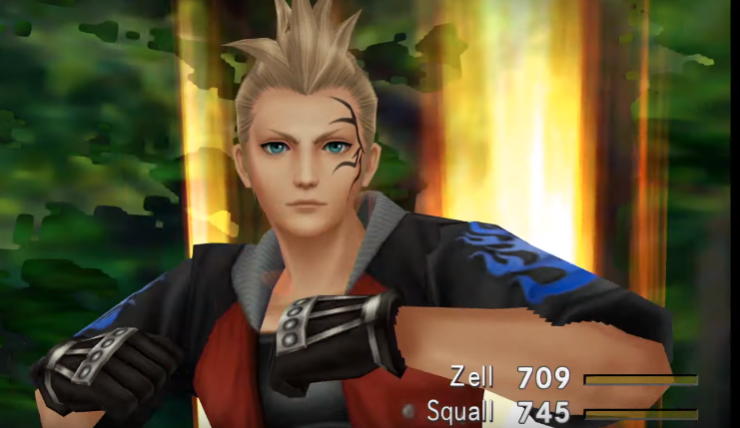 Minimum Spesifikasi
Windows 7 SP1 / 8.1 / 10
Processor AMD A-Seiries 2.2GHz / Intel Core i3 2.2GHz
Memory RAM 2 GB
Graphics AMD Radeon R7 240 / NVIDIA GeForce GT 730
DirectX 11
Penyimpanan 5 GB available space
Sound Card DirectX Compatible Sound Card
OpenGL 3.3 atau lebih tinggi
Spesifikasi Yang di Rekomendasikan
Windows 7 SP1 / 8.1 / 10
Processor AMD A8-Series 3.1GHz / Intel Core i5 2.8GHz
Memory RAM 4 GB
Graphics AMD Radeon RX 470 / NVIDIA GeForce GTX 960
DirectX 11
5 GB available space
DirectX Compatible Sound Card
OpenGL 3.3 atau lebih tinggi
Nah, berikut adalah Minimum Spesifikasi Final Fantasy VIII Remastered Untuk windows, jika kamu memiliki pc kentang, tidak perlu khawatir, karena game ini bisa di mainkan di PC yang spesifikasi nya rendah. Game ini sudah di rilis pada pagi tadi, dan sudah tersedia di Steam store untuk di beli.