Setelah sukses besar dengan Until Dawn, Supermassive Games kini umumkan game baru bersama Bandai Namco berjudul Man of Medan. Game ini akan menjadi bagian pertama dari The Dark Pictures Anthology yang merupakan koleksi cerita horor sinematik yang tawarkan kesan dan tema yang berbeda di tiap game.
Man of Medan sendiri akan menceritakan tentang para pemuda Amerika yang berlayar ke lokasi yang disebut-sebut tempat reruntuhan bekas dari perang dunia ke-2. Perjalanan mereka semakin harinya semakin mengecam dengan badai yang tak kunjung berhenti dan penampakan makhluk halus yang terus menghantui mereka.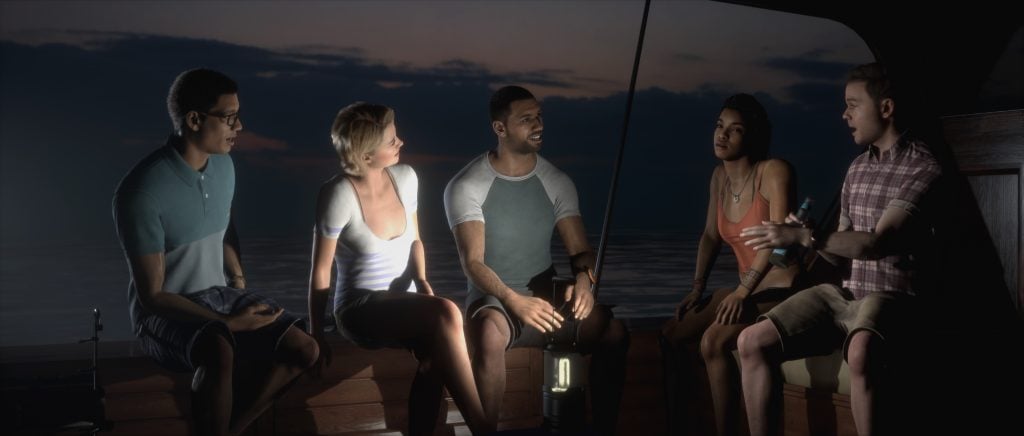 Melihat dari deskripsi cerita diatas, Supermassive Games tampaknya mengambil fokus cerita pada SS Ourang Medan yang merupakan kapal kargo Belanda yang karam di selat Malaka. Kapal tersebut dianggap "berhantu" setelah kabar jika karamnya kapal tersebut dikarenakan seluruh kru yang ada di kapal tersebut tewas tanpa penyebab yang pasti. Namun karena tidak adanya bukti konkrit akan keberadaan kapal ini, SS Ourang Medan hingga saat ini hanya dianggap sebagai legenda.
Berbeda dengan Until Dawn, Man of Medan takkan jadi game eksklusif untuk console Sony. Game akan dirilis untuk seluruh platform mulai dari PS4, PC dan Xbox One.