Star Wars Jedi: Fallen Order rilis skin gratis untuk Apex Legends.
Respawn Entertainment akhir-akhir ini merebut hati banyak fans berkat karyanya. Sejak perilisan Apex Legends yang langsung menjadi hit di semua kalangan, Respawn melanjutkannya dengan Star Wars Jedi: Fallen Order yang dirilis bulan November kemarin. Game mereka dapatkan respon yang sangat positif baik dari media maupun fans. Tak heran, apabila developer Titanfall 2 tersebut, disebut sebagai penyelamat wajah EA yang sudah terlampau buruk. Kini, kolaborasi antara dua game barunya akhirnya dilakukan.
In celebration of the launch of #JediFallenOrder, we're releasing the BD-1-inspired, "BP-1 Pathfinder skin." To claim the skin, simply log in to Apex Legends from Dec 3 – Jan 14.

Congratulations once again to the Jedi team here at Respawn! ? pic.twitter.com/Y075K3VjtF

— Apex Legends (@PlayApex) December 5, 2019
Respawn umumkan bahwa kamu akan bisa dapatkan skin spesial dari kolaborasi Star Wars Jedi: Fallen Order dengan Apex Legends. Kolaborasi ini berikan skin BD-1 untuk Pathfinder. Sama seperti gamenya, Pathfinder akan miliki warna khas merah dan putih dari droid partner Cal Kestis tersebut. Kamu hanya perlu login dan cek keberadaannya di laman Legends Pathfinder. Ia akan bernama "BP-1".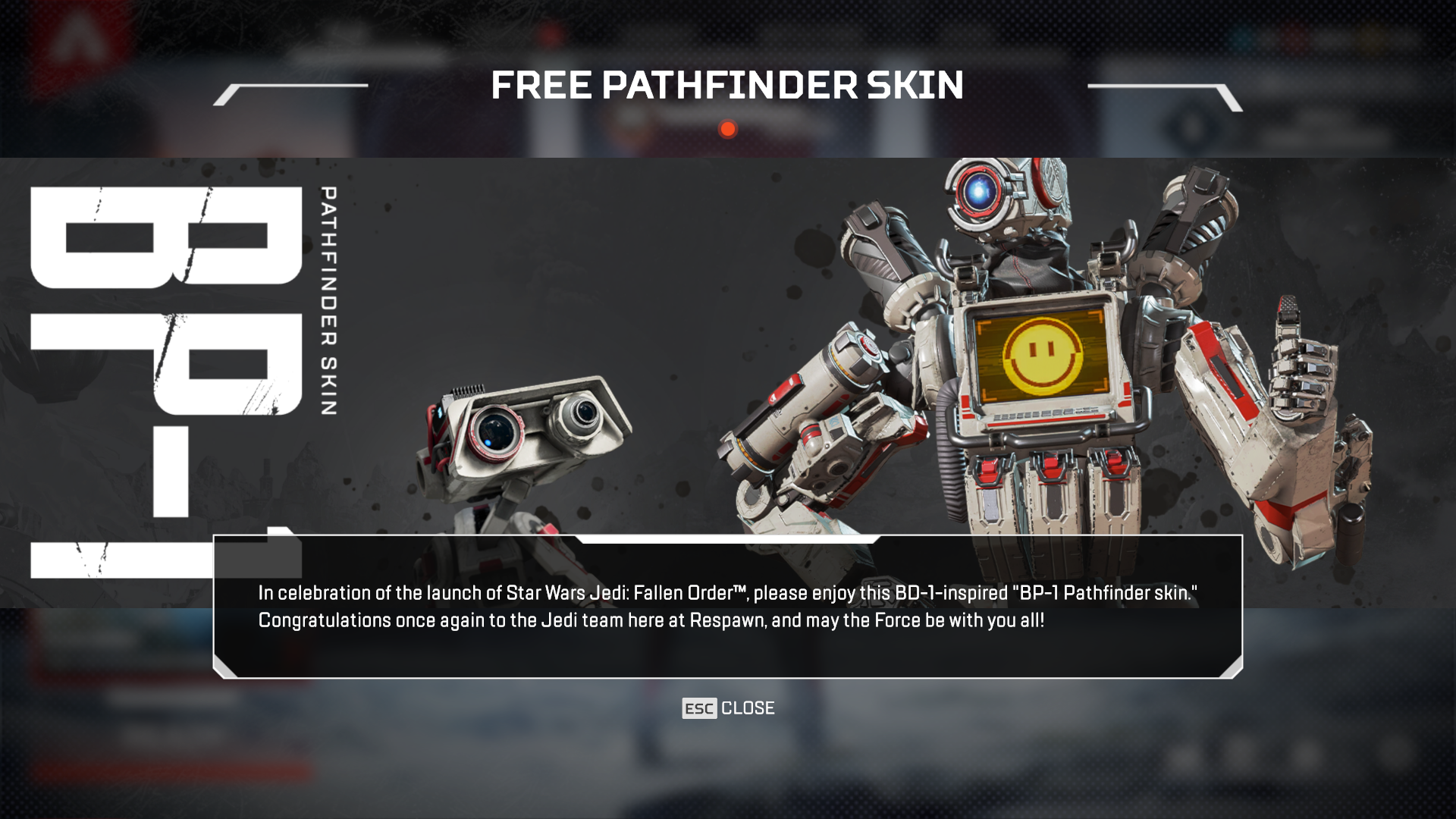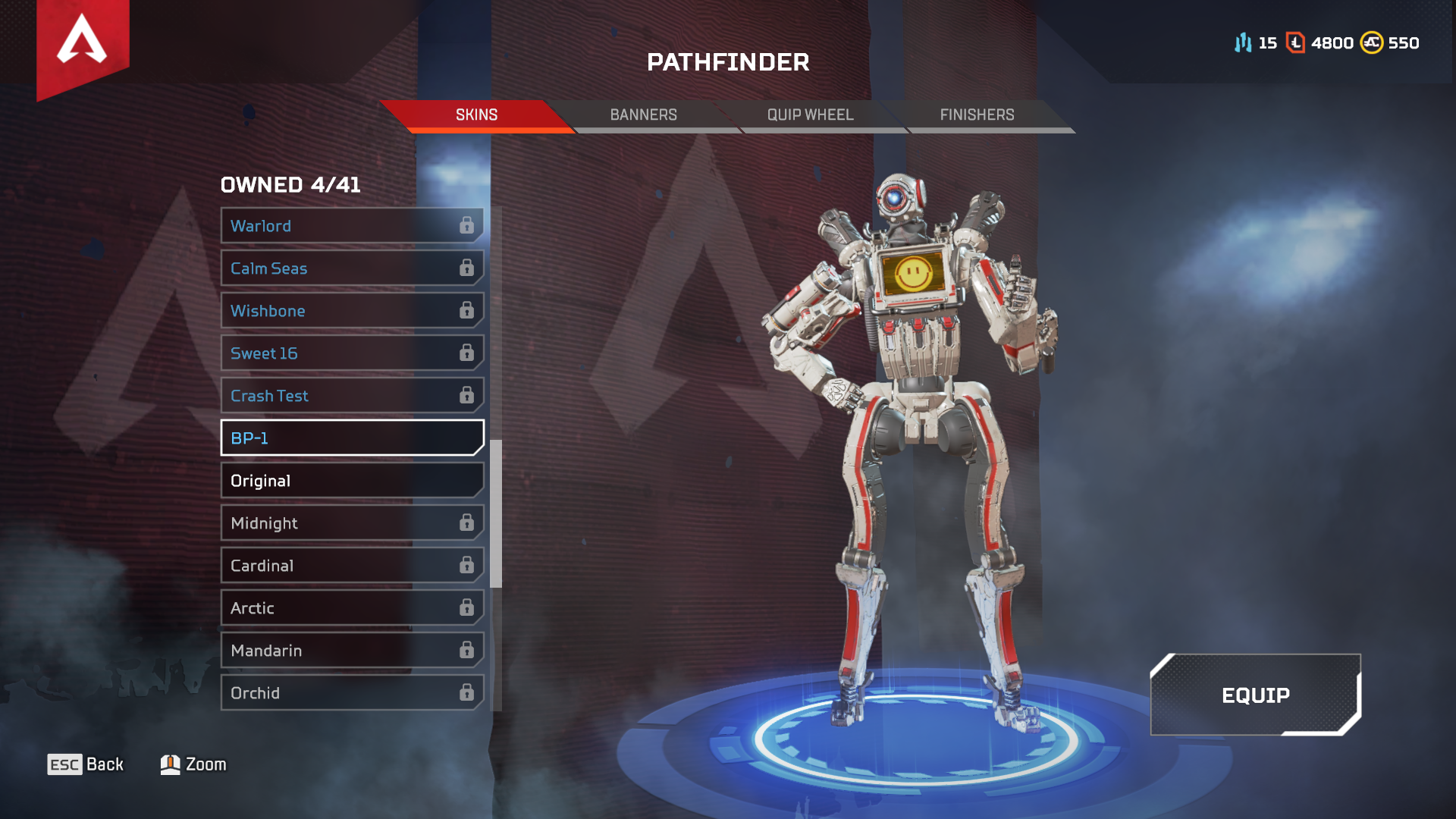 Apex Legends saat ini sudah bisa dimainkan di PC, PlayStation 4, dan Xbox One. Kamu bisa mengikuti semua rangkuman beritanya hanya melalui link berikut.
contact: [email protected]