Apa saja isi dari Red Dead Online?
Disebut akan miliki mode online layaknya GTA Online, Rockstar, Take-Two, dan Sony Interactive Entertainment akhirnya umumkan konten apa saja yang akan mereka rilis di mode online Red Dead Redemption 2, yakni Red Dead Online untuk PlayStation 4.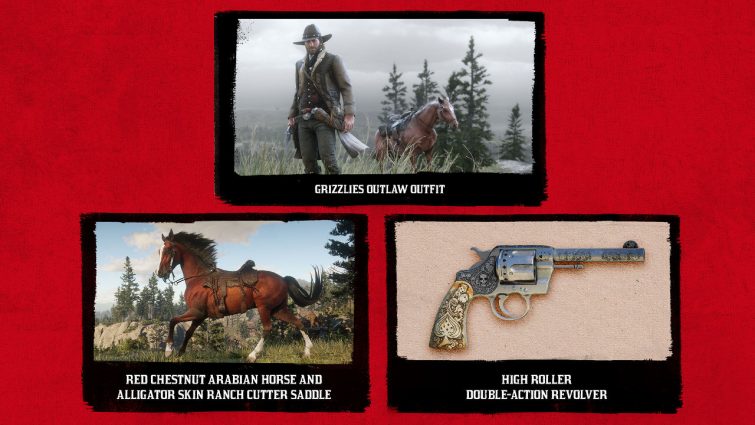 Red Dead Online akan dirilis bulan November nanti setelah gamenya dirilis akhir bulan ini. Kamu pemilik PlayStation 4 akan dapatkan Grizzlies Outlaw Outfit, the Red Chestnut Arabian Horse, the Alligator Skin Ranch Cutter Saddle, dan High Roller Double-Action Revolver. Kamu bisa membaca detil item tersebut melalui link berikut.
Red Dead Redemption 2 akan dirilis tanggal 26 Oktober nanti untuk PlayStation 4 dan Xbox One. Kamu yang memiliki PS4 bisa mencoba mode onlinenya lebih awal. Sayangnya, pemilik Xbox One sepertinya harus bersabar satu bulan lagi untuk mencobanya. Jika kamu tertarik dengan gamenya, kamu bisa membaca berita lebih lanjut tentangnya di link berikut.