2018 menjadi tahun yang fantastis untuk para gamer. Persaingan untuk game terbaik hampir sulit untuk ditentukan melihat betapa banyaknya game bagus yang dirilis pada tahun ini. Tak hanya gamer yang gembira akan betapa asiknya tahun ini, tetapi juga para developer game. Melihat developer juga bermain game orang lain untuk mencari inspirasi atau sekedar untuk menghibur diri mereka di waktu kosong, akan menjadi hal yang menarik untuk mendengar pendapat mereka masing-masing akan apa game yang mereka anggap terbaik pada tahun ini.
Game Informer telah berhasil mendapatkan jawaban dari pertanyaan tersebut dari belasan developer ternama mulai dari developer di studio besar hingga indie. Berikut jawaban yang mereka dapatkan:
David Adams, director dari Darksiders III di Gunfire Games.
God of War
Monster Hunter: World
Ashen
Super Smash Bros. Ultimate
Into the Breach
Cory Barlog, director dari God of War (2018) di SIE Santa Monica Studio.
Spider-Man
Celeste
Yakuza 6: The Song of Life
Red Dead Redemption II
Detroit: Become Human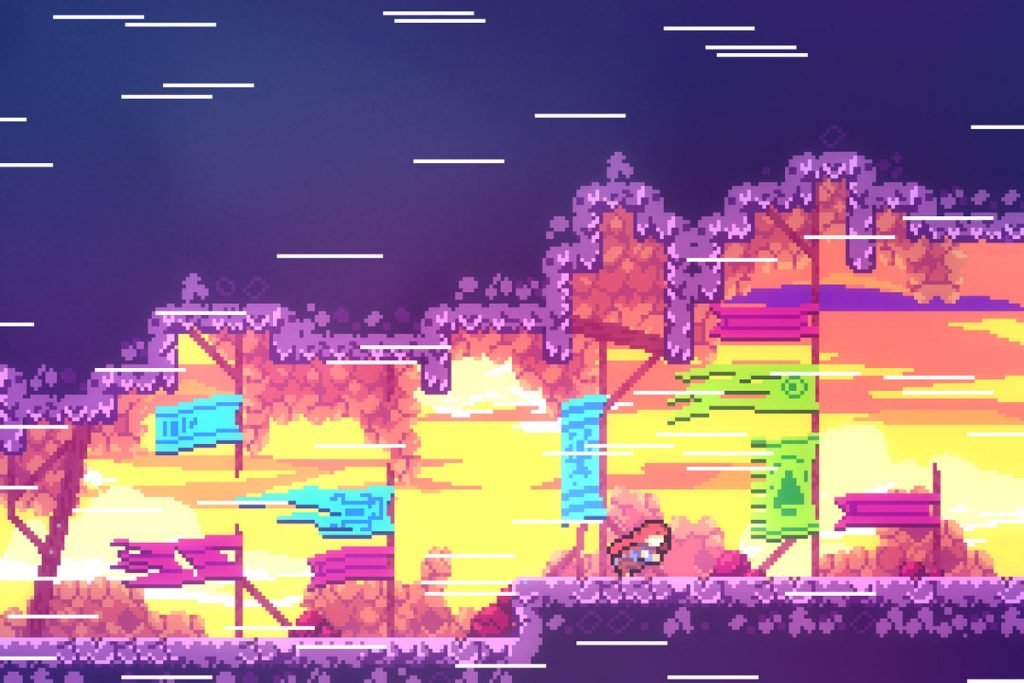 Steve Cotton, direktor dari Destiny 2: Forsaken di Bungie.
Destiny 2: Forsaken – Saya tahu saya sedikit bias disini, tetapi kenyataannya ialah saya benar-benar senang mainkan Forsake di rumah dan saya masih menemukan sesuatu yang baru yang mengejutkan saya dari game ini. Tak peduli game lain apapun yang saya mainkan, saya selalu tertarik kembali untuk menjadi lebih kuat, bermain Gambit, dan mencari item exotic baru.
Tetris Effect
Fortnite
Red Dead Redemption II
God of War
Honorable Mention
Rod Fergusson, kepala studio dari The Coalition yang kembangkan Gears 5.
God of War
Monster Hunter: World
Forza Horizon 4
Red Dead Redemption II
Beat Saber
Ralph Fulton, creative director dari Playground Games yang kembangkan Forza Horizon 4.
God of War
Dead Cells
Spider-Man
Clash Royale
Sea of Thieves
Mike Gamble, producer dari Anthem di BioWare.
God of War
Forza Horizon 4
Dead Cells
Valkyria Chronicles 4
Beat Saber
Koji Igarashi, legenda dari franchise Castlevania yang kini sibuk mengembangkan spiritual successor dari franchise tersebut – Bloodstained: Ritual of the Night.
Yo-kai Watch World
God of War
Zone of the Enders: The 2nd Runner MARS
Detroit: Become Human
Identity V
Kazunori Kadoi, director dari Resident Evil 2 remake di Capcom.
Detroit: Become Human
Astro Bot Rescue Mission
Spider-Man
God of War
Red Dead Redemption II
Kris Piotrowski, creative director dari Below di Capybara Games.
Museum of Symmetry
Gnog
Simmiland
The Haunted Island
The Static
Shelley Preston, senior designer di Rare – studio dibalik Sea of Thieves.
Dark Souls: Remastered
Call of Duty: Black Ops 4
God of War
Assassin's Creed: Odyssey
Shadow of the Tomb Raider
StudioMDHR, developer dari Cuphead, berikut ini merupakan kumulatif dari satu tim.
Return of the Obra Dinn
Into the Breach
Celeste
Bloodstained: Curse of the Moon
Minit
Joseph Staten, senior creative director dair Microsoft Studios.
Return of the Obra Dinn
Forza Horizon 4
Red Dead Redemption II
Frostpunk
Moss
Yuya Tokuda, director dari Monster Hunter: World di Capcom.
Red Dead Redemption II
Fortnite
Dragon Quest XI: Echoes of an Elusive Age
Dead by Daylight
Hearthstone
Honorable mention
Yosuke Tomizawa, produser dari God Eater series di Bandai Namco.
Mega Man 11
Spider-Man
Detroit: Become Human
Crystar
Dragon Ball FighterZ
Ryozo Tsujimoto, produser dari Monster Hunter: World di Capcom.
Spider-Man
God of War
Dragon Quest XI: Echoes of an Elusive Age
Dragon Ball FighterZ
Detroit: Become Human
Nathan Vella, presiden dan co-founder dari Capybara Games yang baru saja rilis Below akhir tahun ini.
Donut County
Into The Breach
Celeste
Ashen
Midair
Jonathan Warner, director dari Anthem di Bioware.
God of War
Spider-Man
Dead Cells
Monster Hunter: World
Diablo III: Eternal Collection