Bandai Namco ajakmu bernostalgia bersama Namco Museum Archives.
Nostalgia mungkin merupakan salah satu bumbu yang kuat untuk menarik para gamer menikmati sebuah video game. Bahwa kenangan masa lampau akan kembali menggugah kesenangan yang tak bisa didapatkan oleh mereka yang belum sempat mencicipi keseruan kala itu. Inilah yang dilakukan oleh banyak sekali publisher dan developer selama beberapa tahun terakhir.
Terbukti, bahwa formula tersebut mampu sirami gersangnya franchise lawas mereka dengan sangat subur. Semua demi untuk kembali menyemai benih baru yang pada akhirnya akan lanjutkan cerita nostalgia menjadi sebuah pengalaman baru. Dan Bandai Namco juga tak mau melewatkan kesempatan tersebut.
Bandai Namco mengumumkan bahwa mereka akan segera merilis Namco Museum Archives, sebuah koleksi game arcade lawas yang pernah dirilis oleh Namco di masa lampau. Gamenya akan terbagi atas dua volume baik dari volume 1 dan 2. Keduanya akan berisi sepuluh game lawas arcade yang bisa kamu nikmati di PC, PlayStation 4, Nintendo Switch, dan Xbox One. Berikut detil volumenya:
Namco Museum Archives Volume 1
Galaxian
Xevious
Mappy
Dragon Buster
Pac-Man
Dig-Dug
The Tower of Druaga
Sky Kid
Dragon Spirit: The New Legend
Splatterhouse: Wanpaku Graffiti
Pac-Man Championship Edition
Namco Museum Archives Volume 2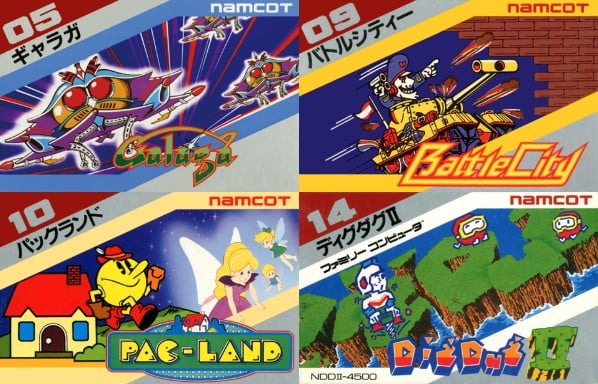 Battle City
Pac-Land
Dig Dug II
Super Xevious
Galaga
Rolling Thunder
Mappy-Land
Legacy of the Wizard
Dragon Buster II
Mendel Palace
Gaplus
Namco Museum Archives dikerjakan oleh B.B. Studio dan bertujuan untuk hadirkan kembali nostalgia sekaligus perkenalkan gamer zaman now pada game retro yang populer di masa lampau. Gamenya sendiri direncanakan untuk dirilis pada tanggal 18 Juni 2020 mendatang di PC, PlayStation 4, Nintendo Switch, dan Xbox One.
---
Baca lebih lanjut tentang Namco Museum Archives, atau artikel video game Jepang dan non-mainstream lain dari Ayyadana Akbar.
For japanese games, jrpg, shooter games, game review, and press release, please contact me at: [email protected]