Pernahkah kalian temui saat laning melawan Pantheon atau Cassiopeia, ia terus mengharass kita menggunakan tombak Q miliknya dan tidak ada yang bisa kita lakukan selain menanti Gank dari jungle. Riot paham akan hal itu dan baru-baru ini dia melakukan patch terhadap hal ini.
Patch terbaru Riot ini akan menjadi salah satu patch yang sangat mempengaruhi meta game ke depannya, apabila seorang champion sedang asik laning minion akan langsung menarget hero yang melukai hero lain dengan spell dan skill ini. Perubahaan seperti ini akan sangat berpengaruh kepada banyak champion, champion tersebut akan lebih berhati-hati dalam melakukan harras. Ini adalah list dari skill yang perlu kalian perhatikan, dikutip langsung dari patch note terbaru :
AKALI (Q) – Mark of the Assassin & (R) – Shadow Dance

ALISTAR (W) – Headbutt

ANIVIA (E) – Frostbite

ANNIE (Q) Disintegrate

BRAND(E) Conflagration & (R)- Pyroclasm

CAITLYN(R)- Ace in the Hole

CASSIOPEIA(E)- Twin Fang

CHO'GATH(R)- Feast

DARIUS(R)- Noxian Guillotine

DIANA(R)- Lunar Rush

ELISE (mode laba-laba dan mode manusia)(Q)- Neurotoxin/Venomous Bite

EVELYNN (E)- Whiplash

FIDDLESTICKS (W)- Drain & (E)- Dark Wind

GAREN (R)- Demacian Justice

IRELIA (E)- Equilibrium Strike

JANNA(W)- Zephyr

JARVAN IV (R)- Cataclysm

JAX (Q)- Leap Strike

JAYCE (HAMMER FORM) (Q)- To The Skies & (E)- Thundering Blow

JHIN(Q)- Dancing Grenade

KARMA(W)- Focused Resolve

KASSADIN(Q)- Null Sphere

KATARINA(Q)- Bouncing Blade &(E)- Shunpo

KAYLE(Q)- Reckoning

KHA'ZIX (Q)- Taste Their Fear

LEBLANC(Q)- Shatter Orb

LEE SIN (R)- Dragon's Rage

LISSANDRA (R)- Frozen Tomb

LULU ENEMY (E)- Help, Pix!

MALPHITE (Q)- Seismic Shard

MALZAHAR (E)- Malefic Visions & (R)- Nether Grasp

MAOKAI(W)- Twisted Advance

MORDEKAISER (R)- Children of the Grave

NAMI (W)- Ebb and Flow

NOCTURNE (E)- Unspeakable Horror & (R)- Paranoia (second cast)

NUNU (E)- Ice Blast

OLAF (E)- Reckless Swing

PANTHEON (Q)- Spear Shot &(W)- Aegis of Zeonia

POPPY (E)- Heroic Charge

QUINN(E)- Vault

REK'SAI (E)- Tunnel

RYZE(W)- Rune Prison &(E)- Spell Flux

SEJUANI(E)- Permafrost

SHACO (E)- Two-Shiv Poison

SINGED(E)- Fling

SKARNER(R)- Impale

SWAIN(E)- Torment

SYNDRA(R)- Unleashed Power

TALON(Q)- Noxian Diplomacy

TEEMO(Q)- Blinding Dart

TRISTANA (R)- Buster Shot

TRUNDLE(R)- Subjugate

VAYNE (E)- Condemn

VEIGAR(R)- Primordial Burst

VI(R)- Assault And Battery

VIKTOR(Q)- Siphon Power

VLADIMIR(Q)- Transfusion

VOLIBEAR(W)- Frenzy

WUKONG (E)-Nimbus Strike

XIN ZHAO (E)- Audacious Charge

YASUO (E)- Sweeping Blade & (R)- Last Breath

ITEM ACTIVE Seperti Bilgewater Cutlass, Blade of the Ruined King,dan juga efek aktif Hextech Gunblade

SUMMONER SPELLS: Smite, Ignite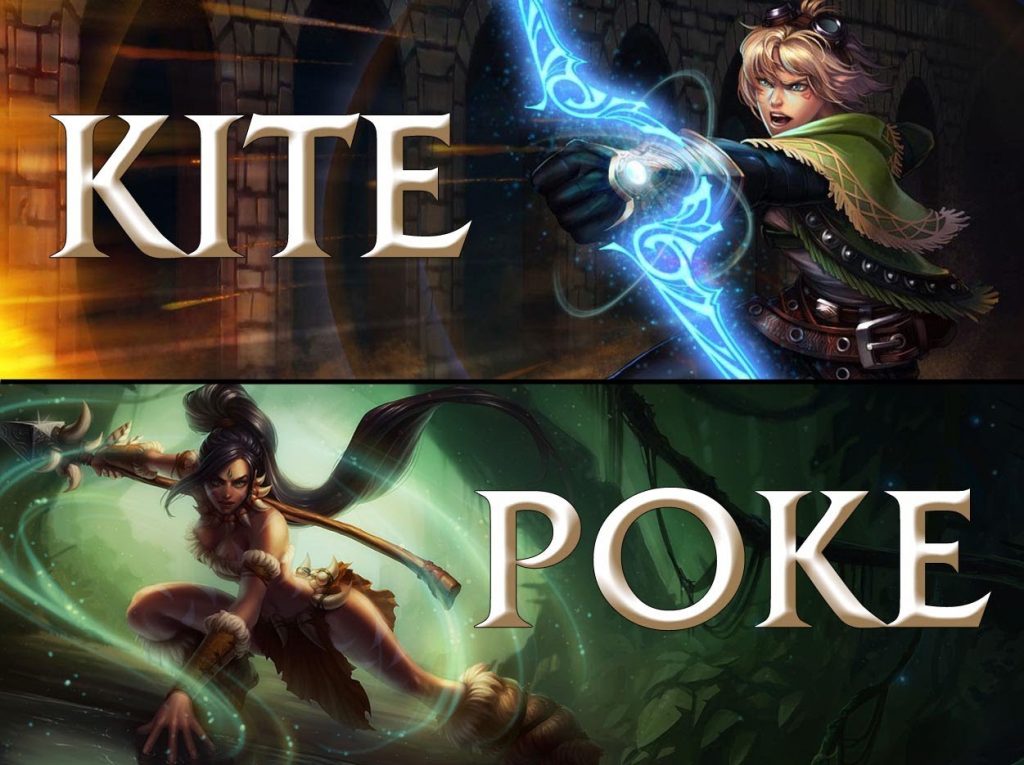 Mungkin hal ini tak akan banyak berpengaruh pada champion seperti Vi atau Nocturne, tapi patch seperti ini akan sangat berpengaruh terhadap pemain Pantheon, Ryze, Kassadin dan Leblanc. Trading damage yang dilakukan ketika laning akan menjadi lebih sulit, kalian perlu memperhatikan minion setelah kalian mengharass musuh kalian.
Riot berkata bahwa setiap patch akan berisi tentang patch-patch yang besar, patch ini adalah salah satu dari perubahan besar tersebut.