Beautifully Design,Write,and Drawn, itulah kata-kata yang terucap saat credits screen berjalan. Ya, Obsidian entertainment berhasil menciptakan satu lagi game RPG yang layak di masuk dalam kategori "Best RPG of the year" atau lebih tepat nya "Best Isometric RPG of the year"
Game ini berawal dari Kickstarter yang di beri nama Project Eternity. Memiliki 77.000 backer dan Berhasil Meraup Dana Plegde Sebanyak hampir 4 juta dollar, melebihi target dari yang di tentukan dari awal. Lalu, apa yang membuat game ini sangat spesial? marilah kita bahas satu persatu hal-hal yang membuat Pillars Of Eternity mendapat kan pamor nya.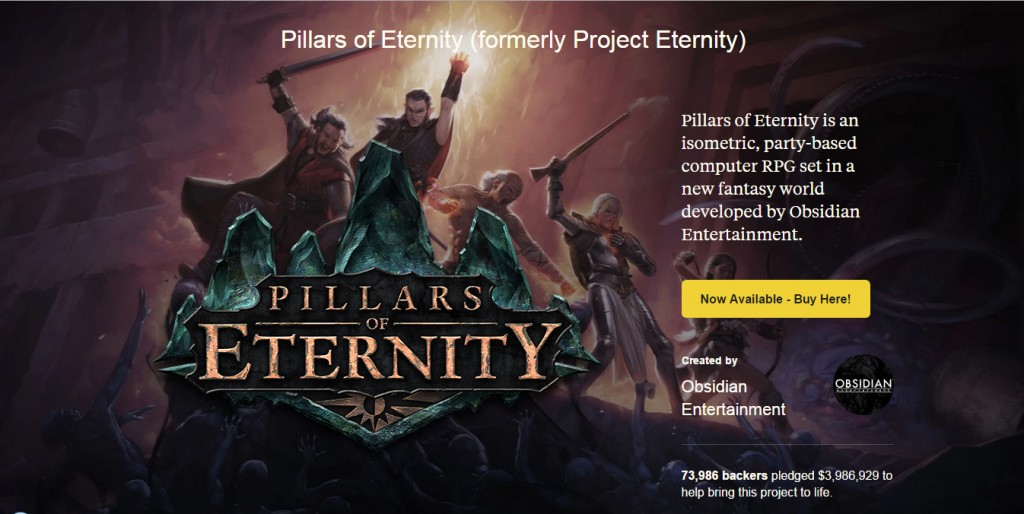 Dimulai dengan alur petualangan di dalam Pillars of Eternity, berawal dari tragedi tentu nya seperti game RPG lainya, para Pemain akan bermain sebagai sosok "Watcher", panggilan seseorang yang bisa melihat dan berbicara dengan arwah.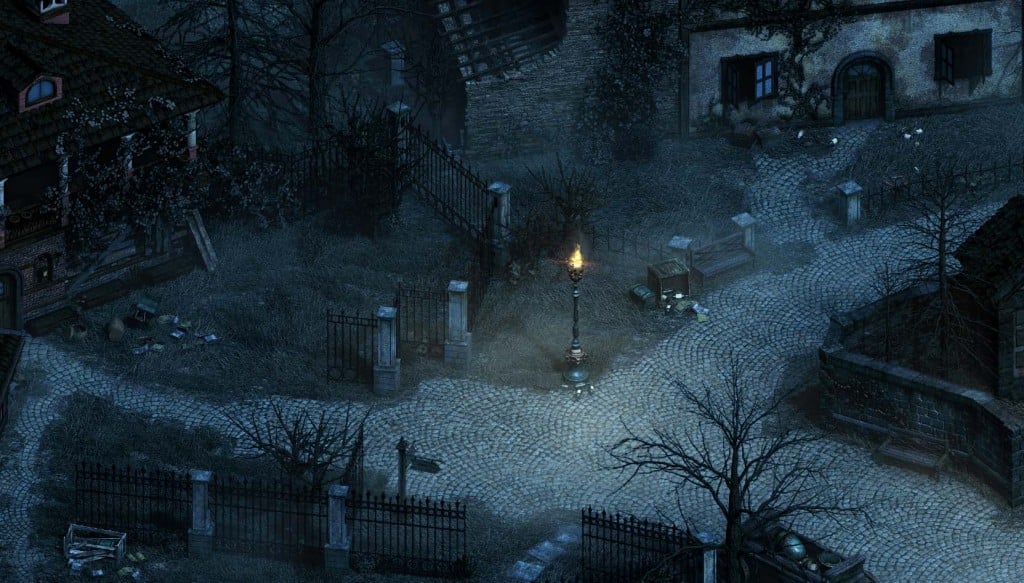 Berbasis setting di Dyrwood, sebuah negara yang di landa berbagai kemalangan sejak negara itu sendiri di temukan, dan para Player akan di hadapkan dengan berbagai pilihan yang bergantung dengan playstyle yang di inginkan oleh pemain itu sendiri selama petualangan.