Artwork yang bocor menampilkan piramid, tombak, panah, pedang, dan golok.
Baru-baru ini, tersebar kabar bahwa logo serta artwork untuk game Tomb Raider berikutnya bocor. Melalui forum NeoGAF, seorang pengguna dengan nickname NeoRaider mengunggah gambar yang diduga sebagai konsep logo dan artwork dari seri terbaru game tersebut, dan dirumorkan akan berjudul "Shadow of the Tomb Raider".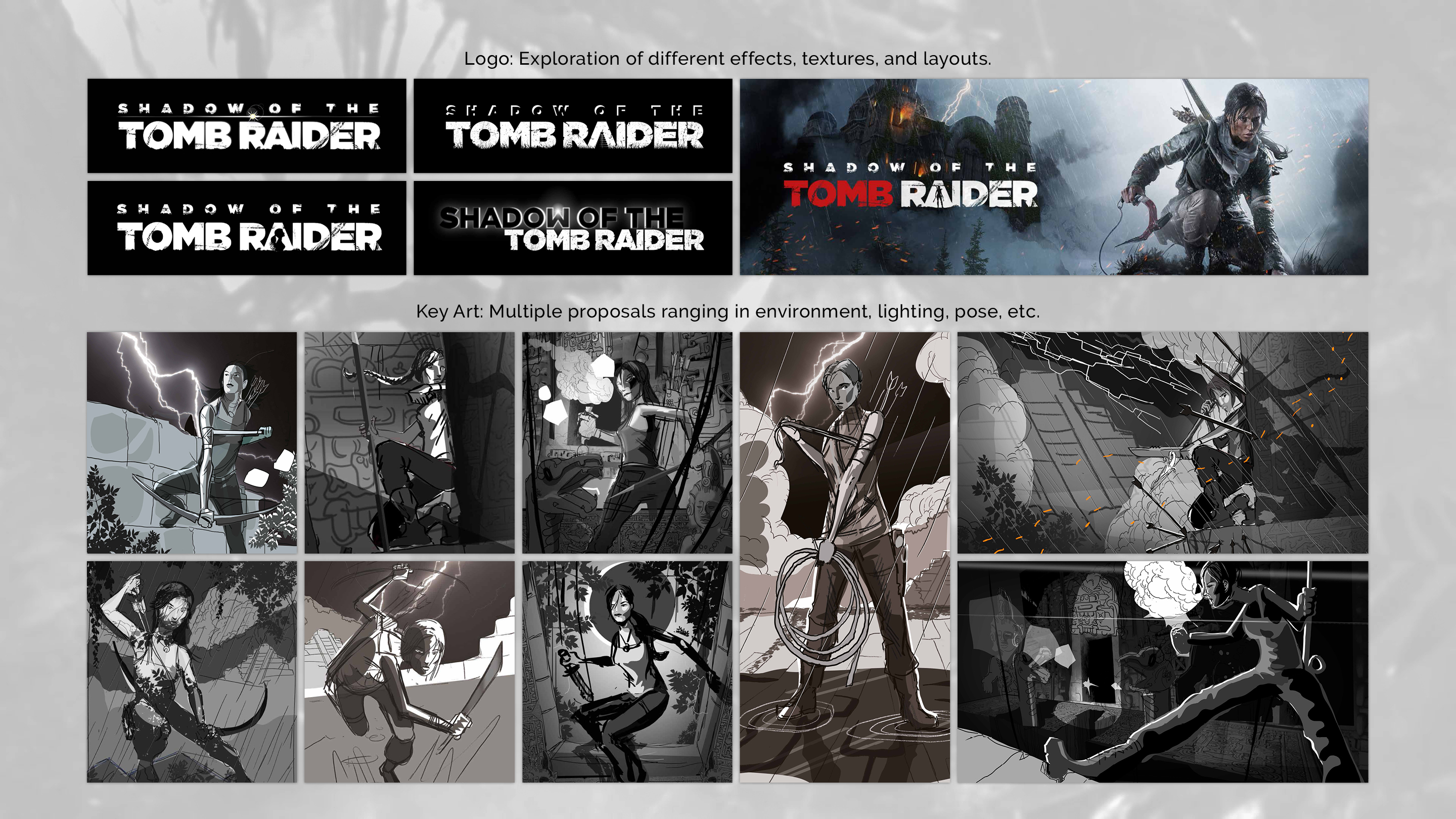 Menurut NeoRaider, gambar tersebut didapatkan dari halaman web Takeoff Creative, sebuah perusahaan marketing yang berbasis di Los Angeles. Perusahaan tersebut  bertugas membuat materi promosi untuk video game. Sebelumnya, mereka pernah bekerja sama dengan publisher Tomb Raider, yaitu Square Enix.
Link untuk menuju halaman web Takeoff Creative adalah berikut ini, http://takeoffla.com/#work/43. Tetapi, ketika dibuka halaman tersebut hanya menampilkan pesan yang berbunyi:
"Website kami sedang dalam perawatan, mohon periksa kembali nanti"
Sebagai informasi, gambar yang terletak di pojok kanan atas adalah poster untuk Rise of the Tomb Raider dengan tambahan teks "Shadow of The".