Segera daftar.
Setelah diumumkan kemarin bahwa Archer akan dirilis secara global di seluruh Black Desert Online. Pearl Abyss SEA langsung menyambutnya dengan membuka masa pra-pendaftaran agar kamu bisa mencobanya tanggal 12 Desember nanti.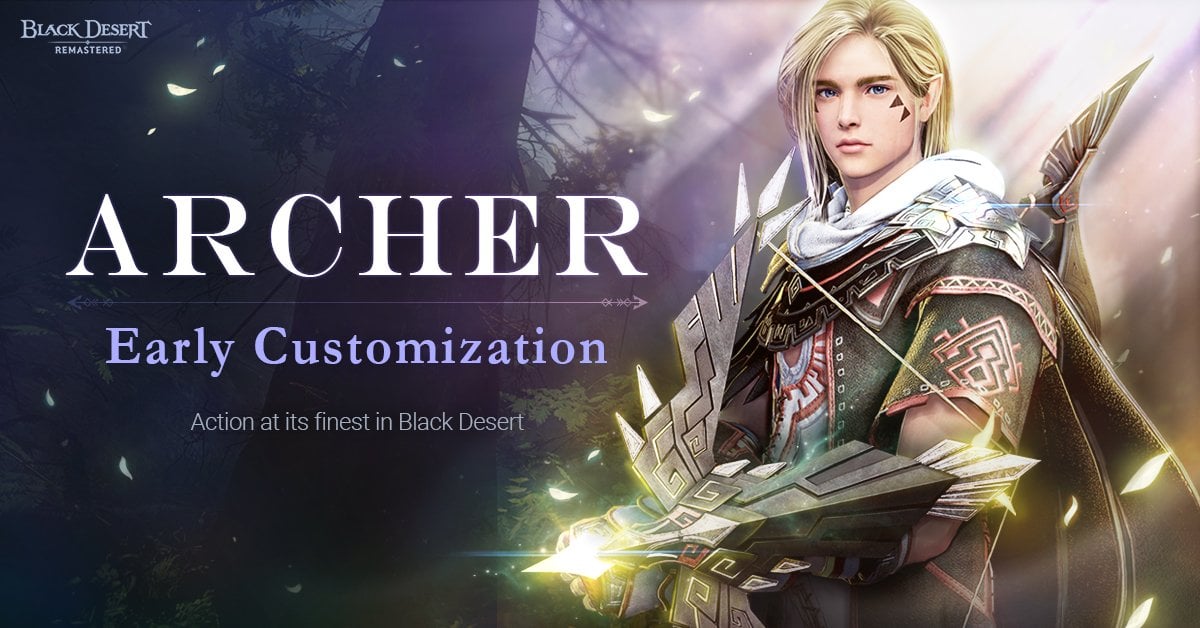 Mereka menyebutkan bahwa pendaftarannya sudah dimulai hari ini. Kamu yang melakukan pendaftaran mulai tanggal 5-12 Desember, akan mendapatkan Character Slot Expansion Coupon, Blessing of Kamasylve (7 Hari), dan yang lain. Selama masa itu, kamu akan bisa mendaftar dan mengkustomisasi Archer terlebih dahulu untuk dapatkan item seperti Asula's Accessory Boxes, Inventory +8 Expansion Coupon dan Advice of Valks (+20).
Kamu juga akan bisa mengikuti kontes screenshot Archer yang telah kamu kustomisasi, mempostingnya di Facebook, dan membaginya ke website resmi Black Desert Online SEA di kategori Screenshots/Clips. Pemenang akan dapatkan salah satu dari dua item eksklusif yang telah dipersiapkan.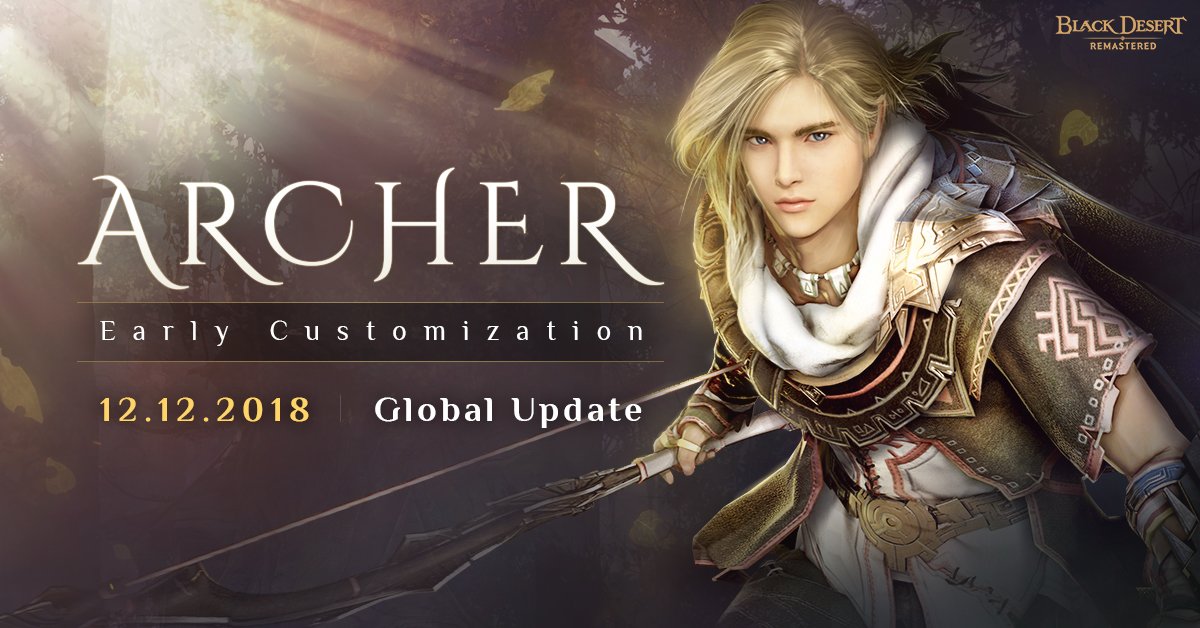 Archer adalah keturunan Sylvia dan pelindung Aduir, sebuah dunia yang lebih dari sekedar nyata yang terletak di dalam pohon keramat Kamasylve. Ia miliki Crossbow sebagai senjata utama dan Ra'ghon sebagai senjata sampingannya. Tak hanya itu saja, ia juga miliki skill magic yang bisa membantunya dalam pertempuran.
Black Desert Online SEA saat ini sudah bisa kamu mainkan di PC. Kamu bisa melakukan pendaftaran atau membaca berita selengkapnya agar terus update.