Dan update lain.
Setelah sempat janjikan tambahan update senjata crossbow dan tambahan lima loadout class baru untuk Call of Duty: Modern Warfare yang akan dilepas pada bulan Januari 2020. Pada hari ini, Infinity Ward dan Activision akhirnya merilis update tersebut.
Tak main-main, update berukuran sekitar 48GB (akan sedikit berbeda setiap orang) tersebut tambahkan beberapa konten baru. Salah satunya adalah Capture the Flag dan Shoot the Ship. Mereka juga tambahkan Crossbow sebagai senjata baru lengkap dengan lima loadout tambahan yang bisa kamu nikmati untuk mencoba class baru.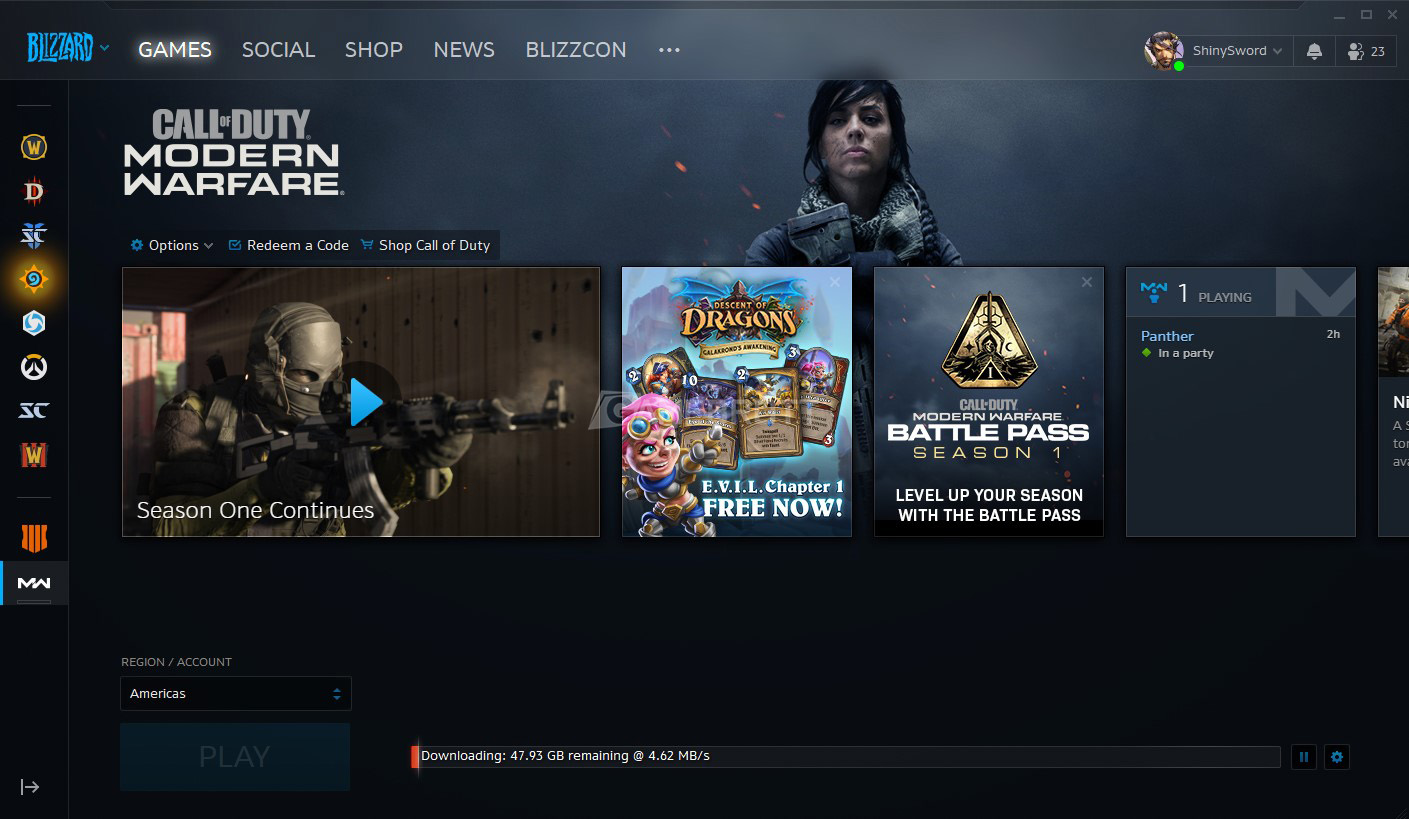 Perlu diingat, berhubung kami memiliki versi PC-nya, maka kami hanya bisa memastikan bahwa ukuran update ini berkisar 45-48GB (beberapa orang yang kami temui di komunitas mengalami update 45GB). Kami tidak bisa memastikan berapa GB update untuk versi PlayStation 4 dan Xbox One.
Beberapa bug seperti exploit Aniyah Palace, FOV (Field of View) bug untuk PC di mode Ground War, hingga bug invicibility juga telah mereka perbaiki. Untuk versi PCnya sendiri, Infinity Ward juga berikan update tambahan yakni perbaikan crash, masalah sound effect Helo, dan perbaikan UI Battlepass. Kamu bisa membaca detil semua patchnya melalui link berikut.
Call of Duty: Modern Warfare saat ini sudah bisa dimainkan di PC, PlayStation 4, dan Xbox One. Kamu yang penasaran dengan gamenya dan berniat untuk membelinya saat diskon bisa membaca review kami, untuk tahu apa saja yang Infinity Ward lakukan dalam reboot franchise yang sempat melambungkan namanya tersebut.
---
Baca lebih lanjut tentang Call of Duty: Modern Warfare, atau artikel video game Jepang dan non-mainstream lain dari Ayyadana Akbar.
For japanese games, jrpg, shooter games, game review, and press release, please contact me at: [email protected]