Mengikuti Black Ops 4.
Pengumuman Call of Duty Modern Warfare sebagai game dari seri Call of Duty tahun 2019 menjadi kejutan sekaligus berikan nostalgia bagi para fansnya. Kepastian akan perilisannya untuk PlayStation 4 dan Xbox One tentu sudah diantisipasi oleh sebagian fans, namun perpindahannya untuk tak rilis Steam di versi PC bisa menjadi kekecewaan bagi para gamer.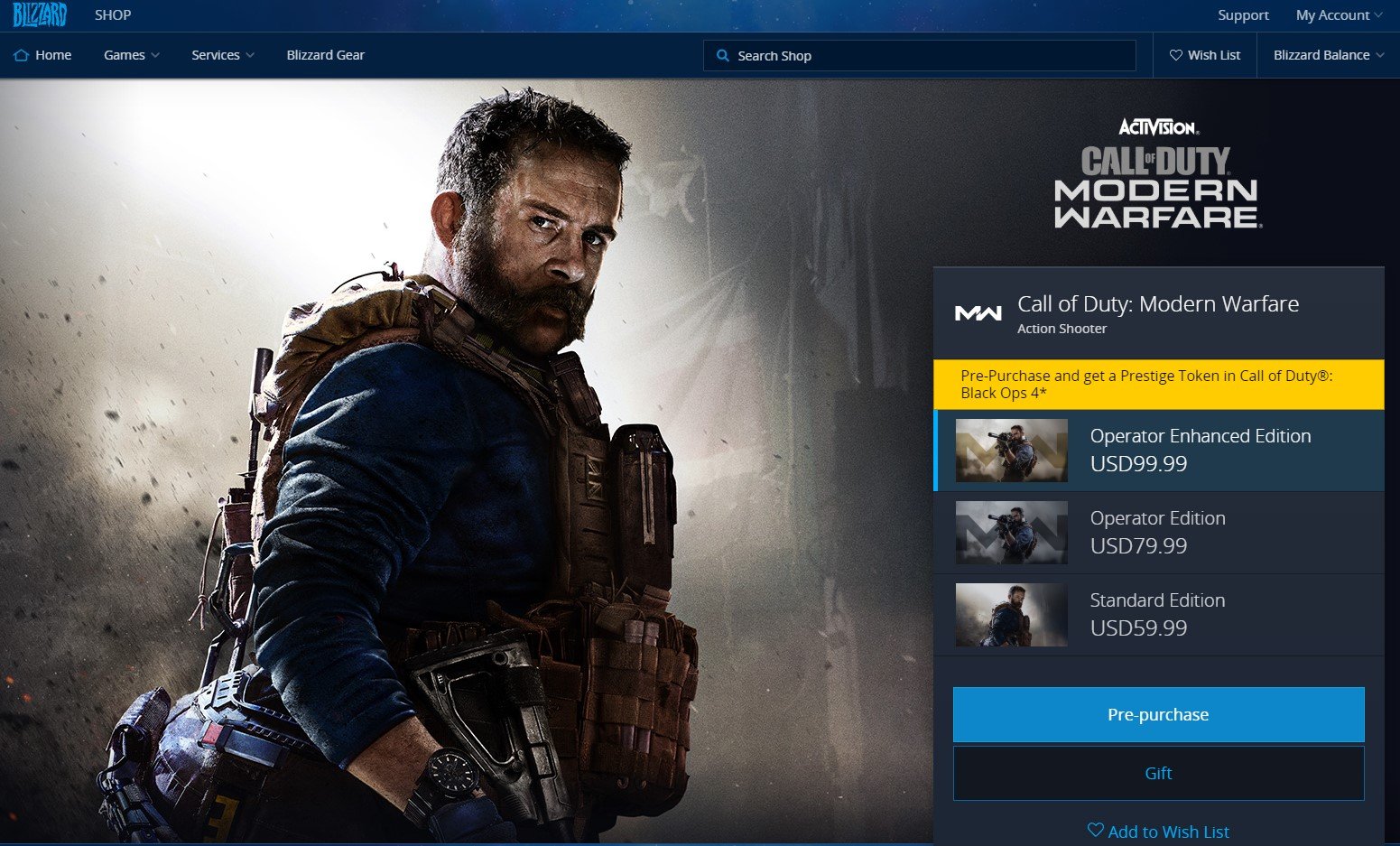 Mengikuti perpindahannya ke Battlenet milik Blizzard pasca perilisan Black Ops 4, Activision memutuskan untuk merilis versi PC Modern Warfare 2019 untuk rilis di platform yang sama. Hal ini diamini oleh laman pre-order resminya yang mungkinkanmu untuk membeli gamenya sekarang juga.
Gamenya akan miliki tiga versi: Standard, Operator Edition, dan Operator Enhanced Edition. Operator Edition akan berimu item digital premium dan bonus item digital, sementara Operator Enhanced akan mata uang 3,000 Call of Duty Points.
Kecewa mungkin menjadi salah satu hal yang dirasakan para fans. Karena mereka harus membayar jumlah yang sama dengan harga aslinya dalam bentuk dolar Amerika. Ini diperkuat dengan tidak adanya regional price seperti Steam maupun Epic Games. Jadi, kamu harus menyiapkan setidaknya minimal $60 atau sekitar 864 ribu rupiah untuk bisa memilikinya di PC. Sementara edisi Operator akan dibanderol $80, dan $100 untuk Enhanced.
Call of Duty Modern Warfare akan dirilis di PC (via battlenet), PlayStation 4, dan Xbox One tanggal 25 Oktober 2019 nanti. Kamu bisa mengikuti beritanya agar terus update.
contact: akbar@gamebrott.com