Grand Theft Auto V memang sempat jadi salah satu gebrakan besar pada industri game. Gameplaynya yang adiktif, visual memukau di masanya, hingga cerita super menarik membuat para gamer berakhir jatuh hati pada maha karya Rockstar yang satu ini. Meski dirilis di berbagai platform berbeda, game tersebut nyatanya tetap laku keras, bahkan hingga detik ini.
Sebagai buktinya, melalui data milik Dollar Sales, Grand Theft Auto V jadi game dengan penjualan terbanyak sepanjang satu dekade ini (2010 – 2019). Terhitung sejak rilis pada tahun 2013 di platform PlayStation 3 dan Xbox 360 hingga tahun 2019 di platform current gen, game tersebut telah terjual hingga 115 juta copy di seluruh penjuru dunia. Angka tersebut mengalahkan deretan game populer lainnya, seperti franchise Call of Duty, Destiny, dan bahkan The Elder Scrolls V: Skyrim.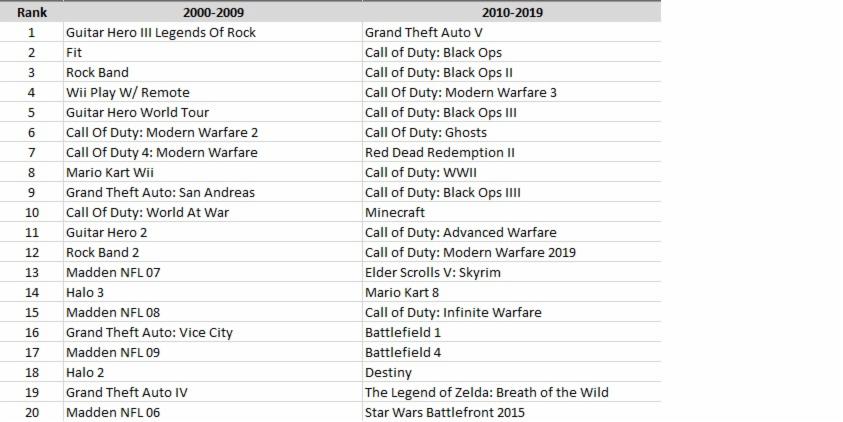 Presentasi penjualan tersebut tentunya akan tetap semakin meningkat di masa depan. Bagaimana menurut kalian sendiri, apakah kalian juga masih memainkan mahakarya Rockstar yang satu ini?
---
Baca juga berita atau artikel menarik lainnya dari Author.

Contact: erenhartd@gamebrott.com